Explore The New Porsche Cayman
Lease or Purchase a New Porsche 718 Cayman
The Porsche Cayman 718 is quick and agile, making it an excellent performer. In addition to outstanding performance, the Cayman 718 comes equipped with many advanced standard features. If you would like to take a closer look at our current selection, we encourage you to stop by and visit us at Porsche Westwood.

Porsche 718 Cayman
EXTERIOR FEATURES
Design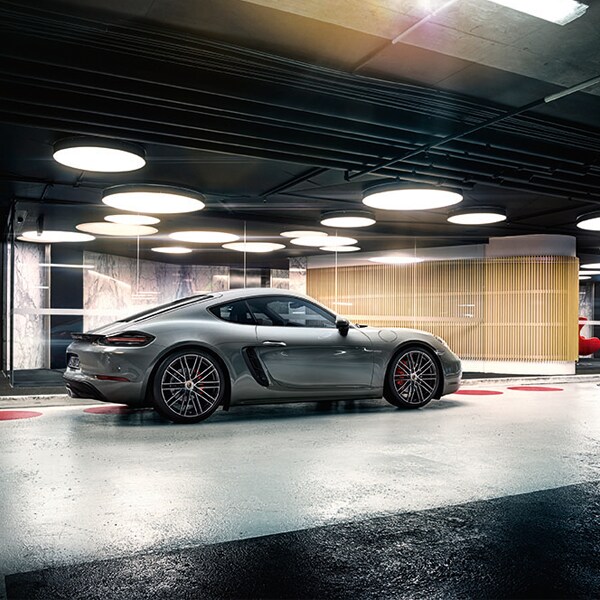 Sporty, precise, and distinctive, the exterior design of the new Porsche Cayman 718 knows how to stand out. It features new exterior mirrors with a V-shaped mirror base, and four LED brake spotlights in each of the rear light units.
Unique Wheel Designs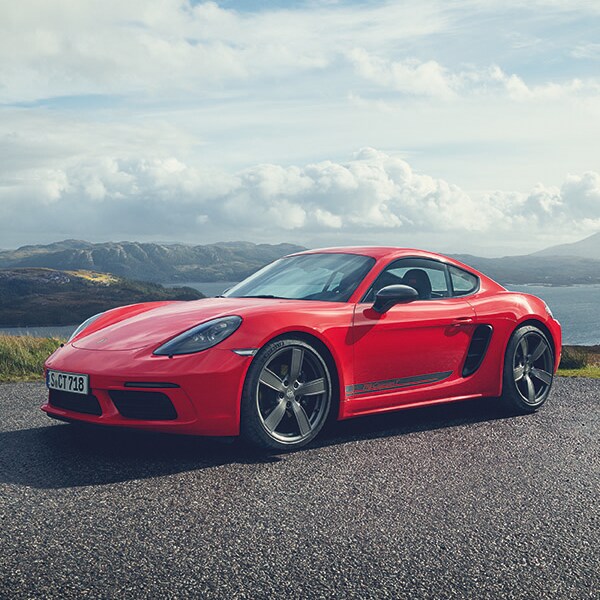 All new Porsche Cayman 718 models come with light, alloy wheels to maximize performance. An extra half-inch has been added to the rear wheels, which provides great handling while driving. Available 20-inch wheels are also an option.
Porsche Stability Management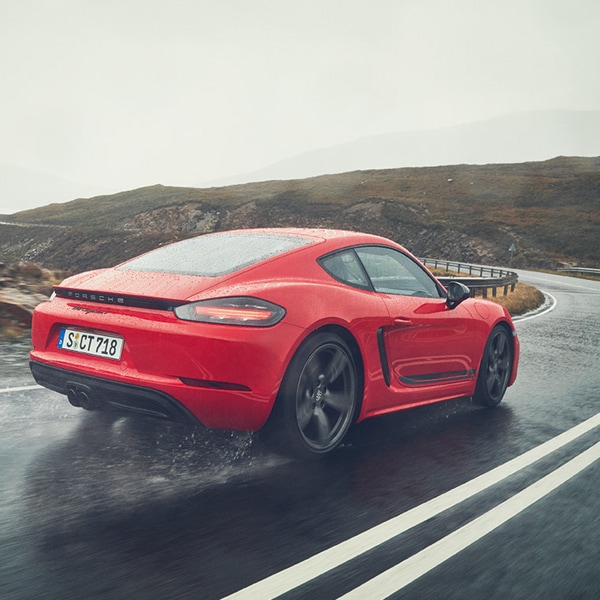 New Porsche Cayman 718 models come equipped with Porsche Stability Management. It's an automatic control center which will help maintain stability and driving performance. Porsche Stability Management also improves traction on the roads.

Porsche 718 Cayman
INTERIOR FEATURES
Sound Package Plus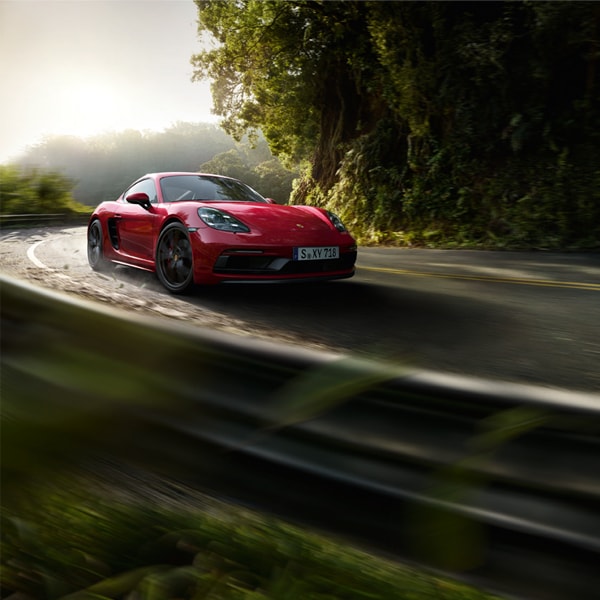 Sound Package Plus will deliver crystal clear sound. In Porsche Cayman 718 models, it harmonizes eight loudspeakers with 150 watts. Plus, there is an amplifier integrated into the system that adjusts to the vehicle's acoustic pattern.
Porsche Communication Management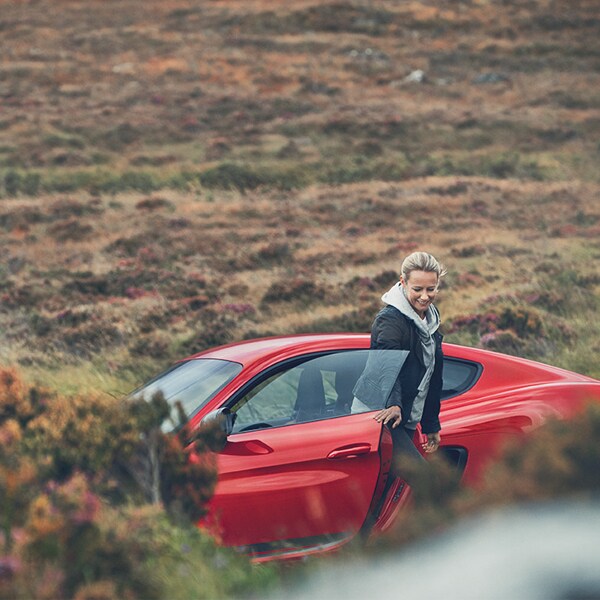 For your entertainment needs, Porsche Communication Management will help. Coming standard on all models, the Porsche Communication Management system allows you to listen to music, make phone calls, and get directions.
2021 Porsche 718 Cayman Models 
Finance or lease your 2021 Porsche 718 Cayman by visiting our finance center. You can also begin the financing process from home by completing our online credit application. Once received, our professionals will contact you and go over your options. Depending on your driving goals and habits, we will help you come up with a solution that will benefit your lifestyle.
2022 Porsche 718 Cayman Models 
There are few sports cars that are as impressive as the Porsche 718 Cayman. The vehicle is truly addictive and provides an exceptionally joyful driving experience. The 2022 Cayman provides drivers with the opportunity to choose between a four or six cylinder engine, unique color selections, and several different leather accent options. Contact the Porsche Westwood sales team for more details. 
Are You Looking for a New
Porsche 718 Cayman?
Visit 411 Providence Hwy, Rt 1 "The Automile" in Westwood, MA to view our entire Porsche 718 Cayman inventory. Located conveniently near Needham, Wellesley, Foxboro, Dover, and Stoughton, MA, we are proud to serve all our clients with excellent Porsche products. Please feel free to contact our product specialists if you have any questions about our new vehicle inventory.
Get Directions